A communication agency or a strategic consultancy?
We believe that we are both. And this combination gives us the opportunity to see things differently. We started out as communcation advisors, but it quickly became clear that asking ourselves questions about how to convey certain messages often provided interesting insights into strategy as well. Conversely, we noticed that an inability to communicate something clearly usually originated in a strategic shortcomming. 
As a result, we opted for a double approach: strategic communication. This allows us to find an unexpected take on the challenges presented to us and enables us to provide a broad range of services. For example, we can prepare our clients for a meeting with the prime minister or advise them on how to approach negotiations with other companies, but also write columns, opinion pieces or even a book on their behalf.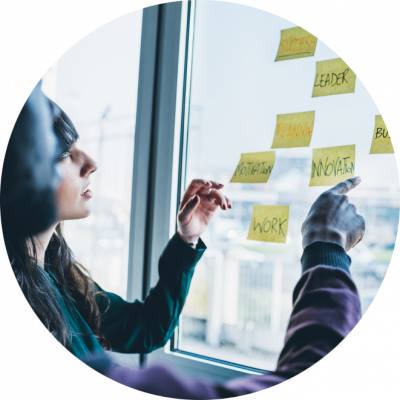 Surprising insights that work.
There is nothing we like more than to come up with surprising insights and solutions. But only if they actually work. We're not the kind of company to do something bold for the sake of boldness alone. As outsiders looking in, we, by default, have a different perspective than the people who work in
your organization. Because of this, we can detect hurdles that haven't been noticed before and can often come up with unexpected solutions. That is why we are able to help in a very different way than someone who is a part of your company. So if you have a question or problem, no matter what, we are ready for your challenge. Just give us a call, no string attached.
For some clients, we take up one specific task or assignment. For most, however, we are more broadly deployed and actively involved in different facets of their communication and strategy. Whatever the angle, we aim to contribute to your growth through 4 components.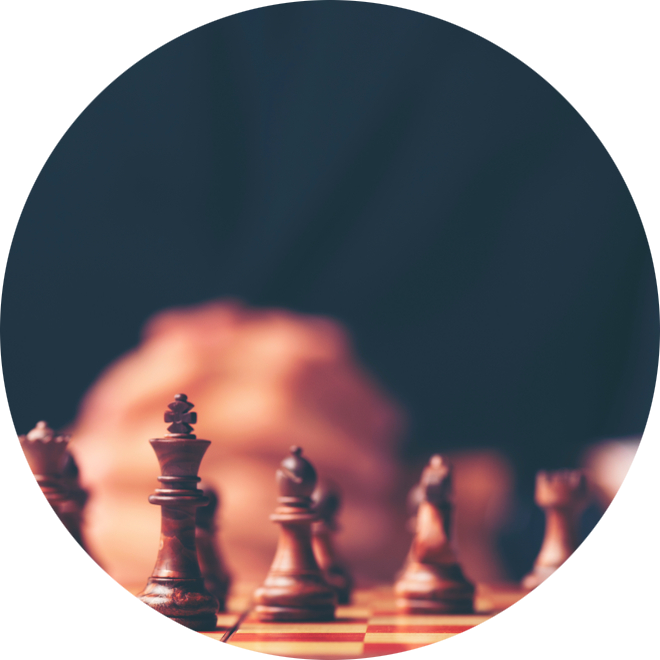 For us, communication and strategy go hand in hand. When communication questions are asked during the onset of a strategic process, they help to quickly find the right approach and prevent possible problems or bottlenecks early on. Thinking about communication therefore lets us track down discrepancies between our clients' goals and their actual approach. As a result, we often start out as communication consultants, but end up as the strategic right hand to our clients. 
Giving our clients strategic communication advice is the core of our business. Today however, almost all of the companies we work with insist that we take care of the execution as well. As a result, we are a full-service agency that turns strategy into practise. Because of this, our clients can be sure that we believe our theory to actually work. After all, who would stick around to implement a strategy that is sure to misfire. 
"How do I handle this difficult meeting, what do I answer to the journalist who just called, how do I respond to that unexpected question from a business partner, …?" These are examples of questions we regularly receive. Because we usually become very familiair with the ins and outs of a company, we can give strategical advice at a level that exceeds the mere communicational questions. 
The best way to convey an idea depends on the medium. The narrative of an effective column is completely different from the storyline in a striking keynote. Our clients deliver the ideas they want to share and we convert them into the best possible content to make an impact. The applause after a speech, the fact that an opinion is picked up by a medium or a change in behavior of a specific audience, that is our measure of success.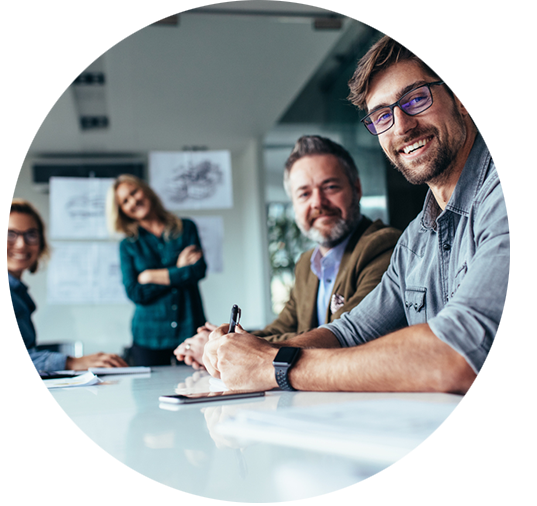 The team responsible for the succes of Vestal Communication's solutions is quite diverse in both age and gender, as well as background and expertise. On the one hand, we have employees who've been in the game longer than they'd care to admit. They bring years of experience when it comes to strategy and know how to navigate communicational pitfalls like no one else. On the other hand, we have a new generation of employees to provide fresh insights and new ideas. Properly educated and packed with new and innovative approaches, they will make sure that all our solutions have the right amount of pizzazz.
This balanced make-up of the team allows us to be inventive without losing any effectiveness for the sake of 'something new'. Together we make sure that all your goals are achieved well in time and that the results exceed your best-case scenario.
Want to know more about how we can help you?
Strategic communication and consulting is what we know best. How we apply that knowledge is different for every client. We rely on a range of tactics that have proven successful many times over, but that doesn't mean we'll settle for a copy-paste approach. To learn more about our expertise, click on the link below.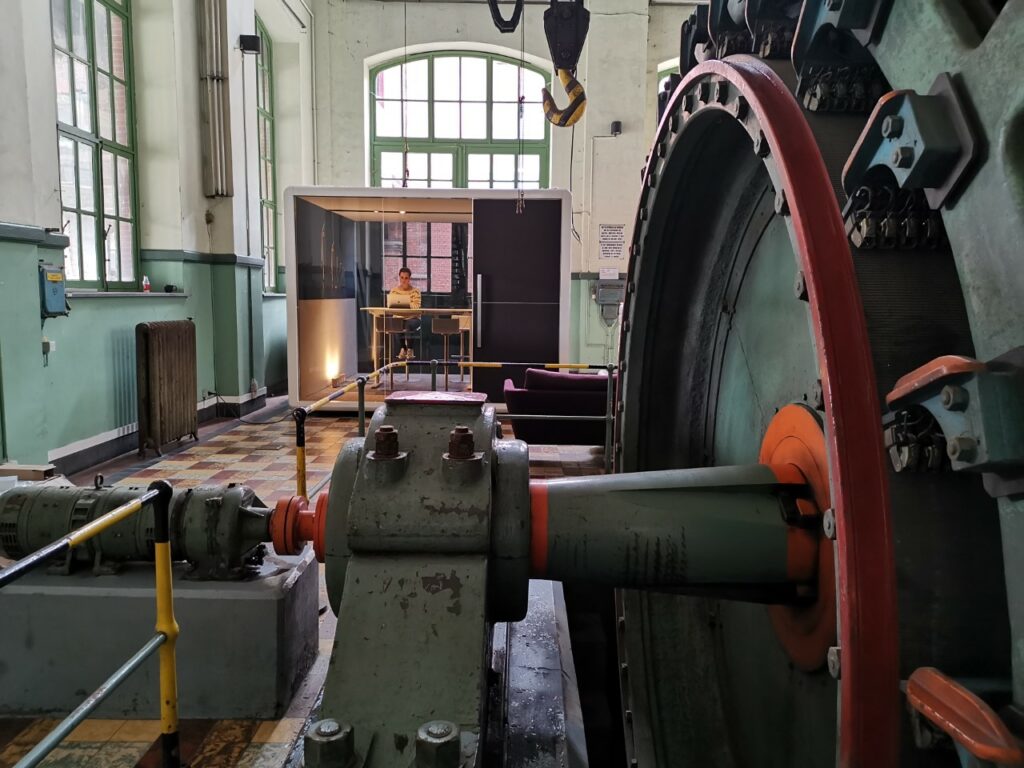 Our offices used to be a place of hard work, and they still are.
We're located in probably one of the most extraordinary office buildings in our country: the miningfacilities of Beringen. Year after year our walls have seen the hard work of a great many people, and we're not planning to change anything about that. While the context and type of work have completely been transformed, the ethic that defined this location still lingers and continues to inspire us today. And of course, the old machinery is also very nice to look at. So come and visit us, we'll gladly give you a tour.
Now, let's make this about you.
We'll give you a tour of the historic mining facilities we call our office.