The importance of effective internal communication is very often underestimated. Yet, your employees and other stakeholders are what makes your company a reality. Informing, involving, engaging and enthusing your employees therefore has a major impact on your results, processes and ultimately your growth as a company.
The relationship with your employees is very important. They are, as it were, the ambassadors of your company. But this is just one of the many reasons why the link between you and the people who work for you is crucial. The best approach to improve the connection you have with your employees, is something we gladly tackle together with you.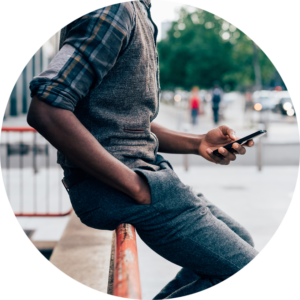 You attract talent through a strong, distinctive DNA as an employer. Various aspects play a role in this, such as job content, growth, mobility, people culture, or attention to sustainability and SDGs. In addition, potential new employees form an image based on your website, media-appearances and current employee experiences. In short, employer branding is more than just a nice job advertisement. We support you in finding the talent you are looking for.
Sustainable Development Goals (SDGs)
The UN's Sustainable Development Goals are an important instrument for the sustainable development of our society towards 2030 (and beyond). As an organisation, you can take all kinds of steps to achieve these various goals, but don't forget that your employees are a crucial factor ànd ambassador as well. Internal sustainability strategies ranging from energy saving and diversity in the workplace, to inclusion and poverty reduction are an integral part of this. Mostly, it is important 'to walk the talk'. After all, window dressers inevitably fall through the cracks…