Presenting a positive image about yourself or your company while dealing with the pressure of the media is not something that comes natural to most people. At Vestal Communication, we can help you navigate the public eye and prevent mistakes that could have long-lasting consequences. Preparation is key in this regard, and we know just what to look out for. 
Strong interviews often give your message and organisation wings in the outside world, even in difficult situations. We guide you in determining and maintaining a clear rationale. Staying calm, reading the questions correctly and always answering them on the basis of reason is key, prepping for the questions you hope not to be asked in turn is essential. In addition, practical camera training sessions and pitches are often a permanent fixture in a media training course tailored to your needs. But above all: we work specifically on your situation and needs today.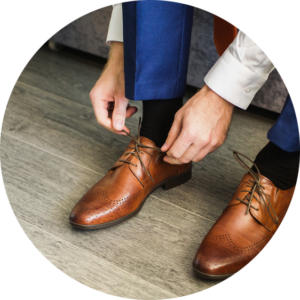 We support you in public affairs, the plane where stakeholder mapping, messaging, business strategy and communication meet. Sometimes in one-to-one relationships with governments, companies or new brands, other times with regard to press releases and public communication. We determine your best strategy, messages, active and reactive communication, but also ensure that the content is aligned with your general branding, internal communication and marketing.
At Vestal, this is one of our key products for almost all our clients. Whether it concerns strategic internal projects or external processes, it is crucial in every situation to know which people are involved, what their point of view is, what they expect, and where the sting can be. It determines your substantive strategy, but also the message, medium and timing. How do you build the right story to the right stakeholder? Vestal will help you every step along the way.